Construction and Building Issues, Mechanics Liens, Construction Defects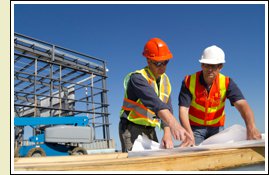 Hanes & Bartels assist clients in almost every aspect of the construction and building process, on both sides of the hammer. Whether it's construction and building issues, mechanical liens, construction defects, or other issues, Hanes & Bartels has the experience and knowledge.
We have represented homeowners in negotiating their way through the construction process, the contract, the construction loan, review of warranties and closing.
We have represented general contractors and subcontractors at every level, in the private and governmental sectors. We know the mechanic's lien process front to back, start to finish. The statute protects contractors who have not been paid as they should, but it is a procedural mind field. We have successfully foreclosed on properly filed mechanic's liens and our clients were paid. On the other side, we have defeated and released improperly recorded liens.
If you are the victim of bad workmanship, we will assist you with the claims process and the review of the warranties you may have. We have helped homeowners and business owners in the assessment of construction defects.
Call us at (719) 260-7900 to arrange an appointment to discuss your questions and issues.