Hanes & Bartels provides cost-effective representation that is backed with decades of experience in all aspect of business law: forming corporations, partnerships, and limited liability companies and drafting the organizational documents including operating agreements, by-laws, buy-sell agreements, and employment contracts.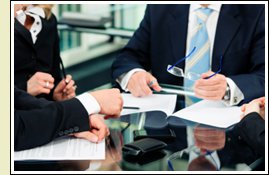 Often, our clients come to us with a vision of how they want their company or product to look and function. We assist our clients in choosing the right organizational structure based on their goals. We work closely with our clients to not only form their business entity, but also to organize their company through shareholder, partnership, employment, and consulting agreements.
One of the most difficult challenges for an entrepreneur is choosing and executing an exit strategy. While some entrepreneurs choose to reap the benefits of dividends or distributions from what has become a lucrative business, others choose to sell their interests. At times, it is not feasible for clients to continue operations and their exit strategy may be the winding down of the business. We guide our clients through these processes to make their exit as smooth and efficient as possible.