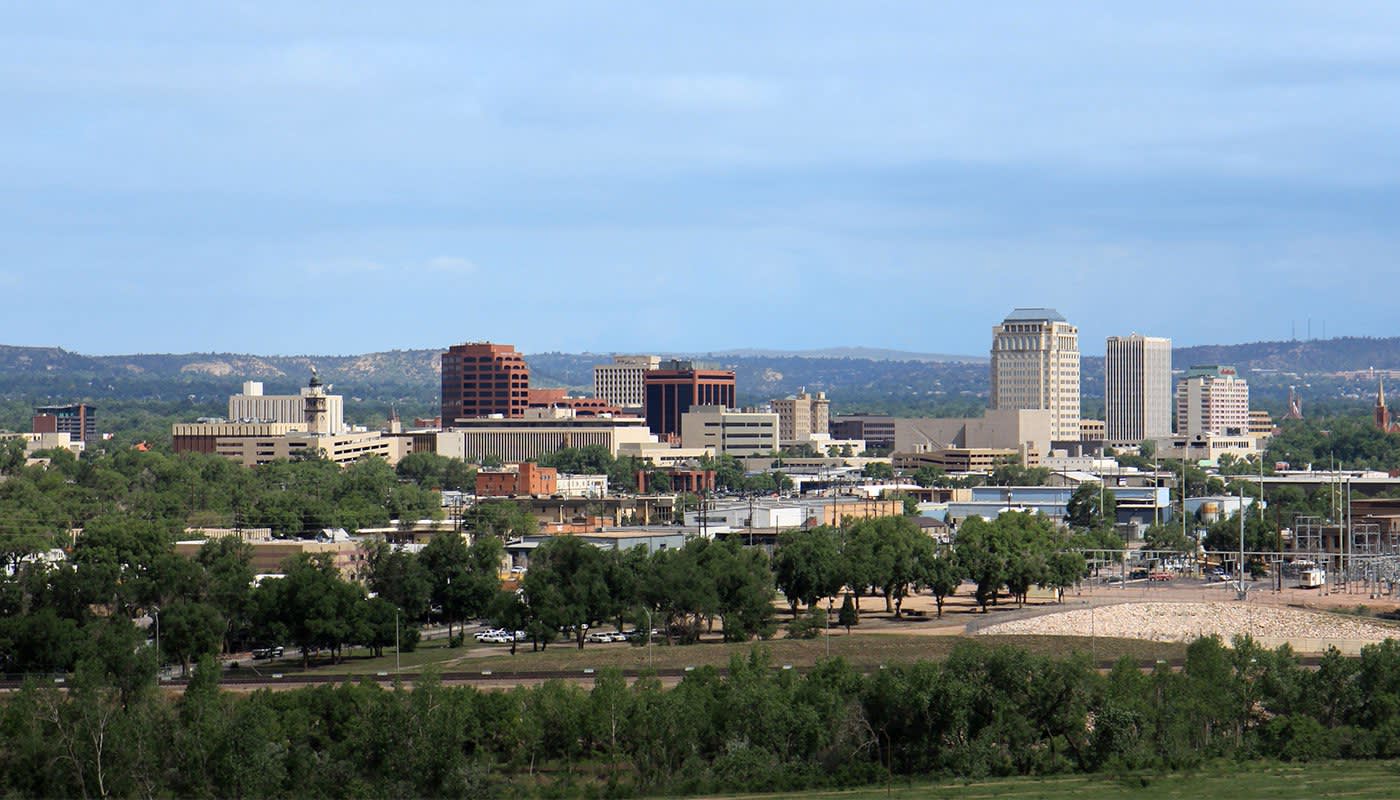 Where are we now? Back to the "DACA Program's" Future
Dec. 1, 2020
As the current administration counts down to the inauguration of the next administration in January 2021, the fate of Deferred Action for Childhood Arrivals ("DACA"), remains in flux. As of today, the DACA program still exists, albeit in a modified form pursuant to a memorandum published on July 28, 2020 by Chad Wolf ("Wolf Memorandum"). However, tomorrow, could be a different story: One way or another, the DACA program is on track to be reinstated either through litigation or the upcoming Inauguration Day. (See below on criteria to qualify for DACA Program).
On July 28, 2020, in response to the US Supreme Court ("SCOTUS") decision in DHS v. Regents of the Univ. of California, Mr. Wolf, as the imputed Acting Secretary of the US Department of Homeland Security ("DHS"), issued a memorandum modifying the DACA program. The modifications were intended to maintain, with reductions in service, the program until DHS had time to review and respond to the SCOTUS decision which vacated the agencies memorandums rescinding the program in 2017 and 2018. On its face, the SCOTUS decision appears to have reinstated the DACA program to the original parameters set out in President Obama's Executive Order in June 2012. Read strictly, the Court held that US Citizenship and Immigration Services ("USCIS") must resume accepting new initial applicants for DACA as well as applications for advance parole for travel outside of the United States, in addition to the on-going renewal applications. Instead, the Wolf Memorandum instructed USCIS to deny the acceptance of new initial applications, raised the standard of evidence to support an application for advance parole, and reduced the validity period of Employment Authorization and benefits from two years to one year.
Subsequently, plaintiffs in Batalla Vidal v. Wolf challenged the legitimacy of the Wolf Memorandum based on the recognized succession order to appoint an Acting Secretary of DHS. On November 14, 2020, the U.S. District Court for the Eastern District of New York granted summary judgment in favor of the plaintiffs holding, "Defendant Mr. Wolf was not lawfully serving as Acting Secretary of Homeland Security under the HSA [Homeland Security Act] when he issued the Wolf Memorandum" on July 28, 2020.
As of today, DHS has yet to redress the Wolf Memorandum in accordance with the orders by the federal judge in New York or SCOTUS. Rather, since the Government Accountability Office (GAO) questioned the validity of appointments of both Mr. Wolf and Mr. Ken Cuccinelli in August 2020, DHS has made multiple attempts to self-correct the order of succession. The GAO on 08/14/2020 "concluded that the appointments of Wolf and . . . Cuccinelli were named in an 'invalid order of succession.' Geneva Sands & Priscilla Alvarez, DHS tries to self-correct succession order amid challenges to acting secretary's authority, CNN.com (Nov. 17, 2020) available at https://www.cnn.com/2020/11/17/politics/dhs-succession-order-wolf-acting-secretary/index.html; Kyle Cheney, GAO finds Chad Wolf, Ken Cuccinelli are ineligible to serve in their top DHS roles, Politico.com (Aug. 14, 2020) available at https://www.politico.com/news/2020/08/14/gao-chad-wolf-ken-cuccinelli-ineligible-dhs-395222. In the wake of the summary judgment in Batalla Vidal v. Wolf, DHS has attempted to renew a push for Senate confirmation of Mr. Wolf as Secretary as well as correct the order of succession to legitimize Mr. Wolf's actions in the name of the agency since he assumed the role of Acting Secretary in November 2019. "Given the limited time and the Senate's current focus on judicial appointments," the Senate is not expected "to take up Wolf's nomination" before Inauguration Day. American Immigration Lawyers Association ("AILA"), Trump Policies That May be Finalized Before Inauguration Day 2021, AILA Doc. No. 20112338 (Nov. 23, 2020).
The last confirmed DHS Secretary, Kirstjen Nielsen, resigned in April 2019. In Batalla Vidal, the US District Court for the Eastern District recognized in the recent summary judgment order that the immediate four succeeding officers upon Secretary Nielsen's resignation were outlined in Executive Order 13753, as follows (1) Deputy Secretary of Homeland Security; (2) Under Secretary for Management; (3) Administrator of the Federal Emergency Management Agency (FEMA); and (4) Under Secretary for National Protection and Programs (NPPD). At the time of Secretary Nielsen's resignation, the positions of Deputy Secretary and FEMA Administrator were vacant and shortly after her resignation the Under Secretary for Management also resigned. The NPPD was rebranded as the "Cybersecurity and Infrastructure Security Agency" (CISA) in November 2018. Therefore, according to the summary judgment, the now former CISA Director, Christopher Krebs, should have assumed the role of Acting Secretary in April 2019. Nevertheless, President Trump, via tweet, announced that then CBP Commissioner, Mr. Kevin McAleenan, would be appointed as Acting Secretary, contrary to Executive Order 13753. Since the summary judgment order in Batalia Vidal, the current FEMA Administrator, Pete Gaynor, has been charged with temporary exercise of authority of Homeland Security "to try to alleviate concerns over Wolf's legitimacy as acting chief of the department." Sands, et al., DHS tries to self-correct, CNN.com (Nov. 17, 2020).
The summary judgment in Batalia Vidal, unfortunately, does not force DHS to resume receiving new DACA applications because the statute at question in litigation did not provide for such relief. Alisa Reznick, Court lays out next steps after DACA ruling, Arizona Public Media (Nov. 19, 2020) available at https://www.azpm.org/p/home-articles-news/2020/11/19/184272-court-lays-out-next-steps-after-daca-ruling/. The plaintiffs had until November 24, 2020, to submit motions on the relief sought as a consequence of the summary judgment, and DHS has until December 1, 2020, to submit a response to the requested relief. Id.
Whether litigation efforts are successful, President-Elect Biden has pledged to "fully restore" the DACA program "on day one." Nick Visser, Incoming Chief of Staff Ron Klain Says Biden Has 'Very Busy First Day Planned,' Huffpost.com (Nov. 13, 2020) available at https://www.huffpost.com/entry/ron-klain-biden-first-day_n_5fae1a08c5b6b3633368fcec. According to Incoming Chief of Staff Ron Klain, the President-Elect plans to sign an executive order effective immediately on January 20, 2021, reinstating the DACA Program as laid out in President Obama's executive order in June 2012. To assure the efficient reimplementation of the DACA Program, on November 23, 2020, President-Elect Biden announced plans to nominate Alejandro Mayorkas as the next DHS Secretary. Mr. Mayorkas is recognized as having "developed and implemented" the DACA program "within sixty days" in 2012, as the then Deputy DHS Secretary appointed by President Obama. Brian Naylor, Alejandro Mayorkas, Biden's Pick for DHS Head, Would be 1st Latino in Post, npr.org (Nov. 23, 2020) available at https://www.npr.org/sections/biden-transition-updates/2020/11/23/938027626/alejandro-mayorkas-bidens-pick-for-dhs-head-would-be-first-latino-in-post. Concurrently, the Biden Administration will resume efforts to work with Congress to pass legislation offering a more permanent solution, a path to citizenship, for all Dreamers.
In the interim, if you have questions about the DACA Program, whether applying to renew, qualifying as an initial applicant, applying for advance parole, or any other immigration benefit, we would recommend consulting with a licensed, immigration attorney. General information on the DACA Program is available at https://www.uscis.gov/archive/consideration-of-deferred-action-for-childhood-arrivals-daca. Per USCIS, you may be qualified for DACA if you:
Were under the age of 31 as of June 15, 2012;

Came to the United States before reaching your 16th birthday

Have continuously resided in the United States since June 15, 2007, up to the present time;

Were physically present in the United States on June 15, 2012, and at the time of making your request for consideration of deferred action with USCIS;

Had no lawful status on June 15, 2012;

Are currently in school, have graduated or obtained a certificate of completion from high school, have obtained a general education development (GED) certificate, or are an honorably discharged veteran of the Coast Guard or Armed Forces of the United States; and

Have not been convicted of a felony, significant misdemeanor, or three or more other misdemeanors, and do not otherwise pose a threat to national security or public safety.
Qualified applicants must also be at least 15 years or older to apply for DACA, unless currently in removal proceedings or have been issued a final order of removal or voluntary departure.